This blog has been produced in partnership with Upparent.com.
When it rains it pours, and that's especially true when you have an active child stuck indoors all day due to the weather! So what do you do to keep the kids entertained when the weather outside won't cooperate? Here are our top five suggestions for keeping kids busy, healthy fun and even learning on those dreary indoor days.
1. Arts & Crafts Projects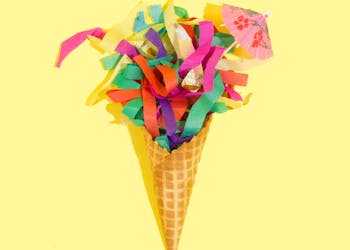 Craft kits are a great way to keep kids of any age entertained when stuck indoors. These projects offer guided instructions on how to paint, craft or even bake some creative treasures, and usually come with a suggested age range so you can easily pick one that is right for your child. Plus, they are a great way for kids to use their imagination and refine those fine motor skills. 
2. Reading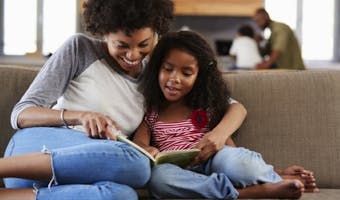 Reading is such a valuable activity at any age, and settling in with a good book is a perfect way to spend a cozy day indoors. Instead of reaching for that all-too-tempting iPad or gaming system, select a few books from your local library or buy some soon-to-be treasured favorites for your kids to enjoy.Whether you select a timeless classic or a fun new personalized story, it will help kids with vocabulary, knowledge retention and exercise their young brains. 
3. Cooking
You may think cooking sounds more like a chore than an activity, but it's a great way for eager kids to help you in the kitchen. Even young children can act as an assistant, and when kids cook with you, they are more willing to try new and interesting foods. Plus, cooking teaches kids to use basic math skills in a fun way. Just be sure to choose an easy recipe that you can make together. And you never know, one of these recipes could soon become a new family favorite!
4. Good Old-Fashioned Conversation!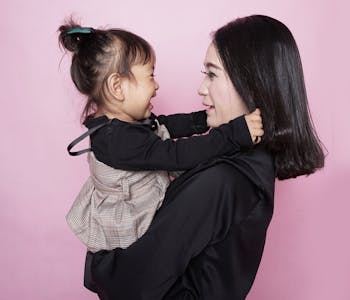 When everyone is stuck inside it's a great opportunity for some family bonding time! Instead of just finding an activity to keep the kids busy, why not find an activity to entertain the entire family? We all lead busy lives so sometimes it's nice to stop and reconnect. A great way to do this is with conversation starters. These are simple questions like, "what do you think mommy and daddy do at work all day," or "if you could be any animal, what would you choose?" The whole point is to ask open-ended questions that elicit family dialogue. It will give your kids a forum to speak their minds and it will bring you closer as a family...with a laugh or two added in!
5. Board Games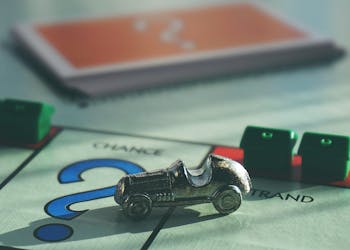 Our lives are so intertwined with the digital world. And while it's great for kids to have screen time and learn to use a computer, it's also nice to get back to basics. So when the next rain starts falling, break out your favorite card or family board game!. Choose a new favorite or introduce your kids to a more retro game you played as a child; either way,board games build healthy competition, help kids problem solve and,of course, offer hours of family fun. 
So if your kids are singing, "rain rain go away, come again another day," break out any of these ideas to combat indoor boredom. Not only will the kids have fun, but the adults will as well. Bring on the rain!